Omg i am so totally gross i photoshopped boobs for myself. Haha. I can't believe i did it. Lol. Okay, i was thinking i might wanna change the blog header to this instead of the current one.. But then now i look at it, it's very.. Hmm.. Old? So what do you think of the Siamese twin head picture? Hehe. This.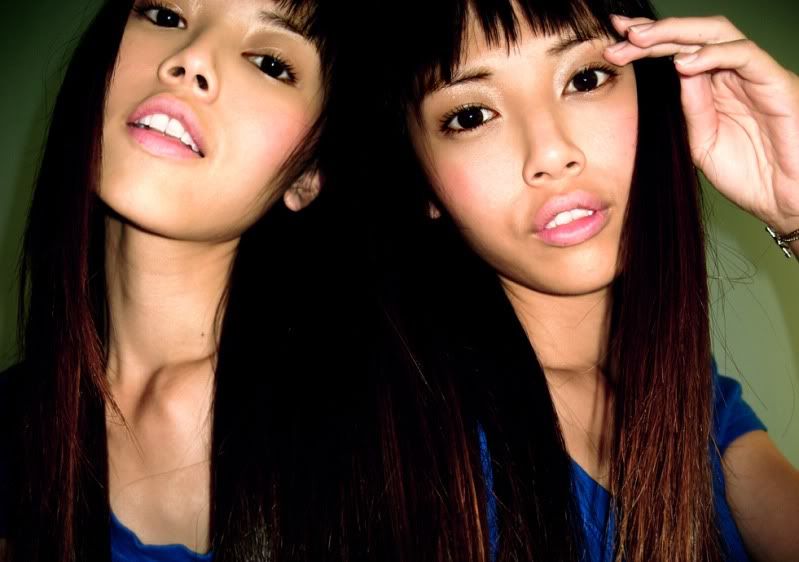 But like this one my hair looks super dry. Okay, how about we don't change it?
Hehe.
I gotta go. Got stuffs to do tomorrow.
Night night!
Milk Panic on iPhone is SO SUPER CUTE =D
Love,
MarigoldCupJelly
Qiuting
P/S: Will Meli and Janelle kindly please email me or tag me your link again?